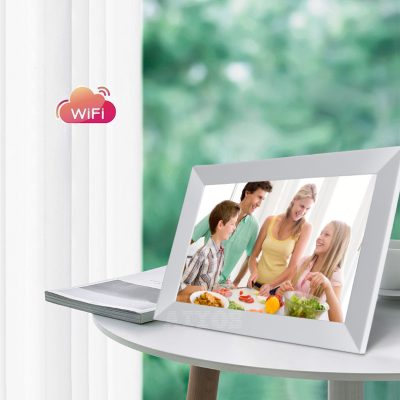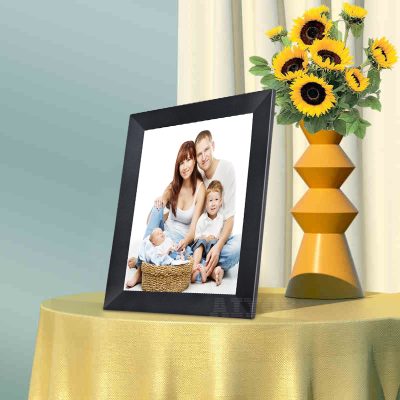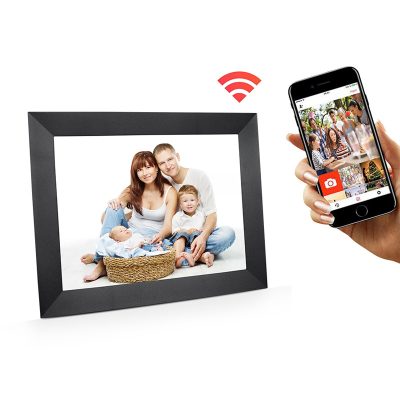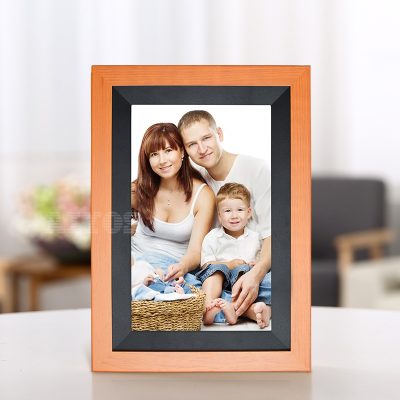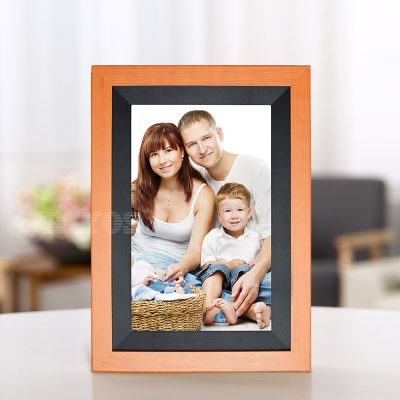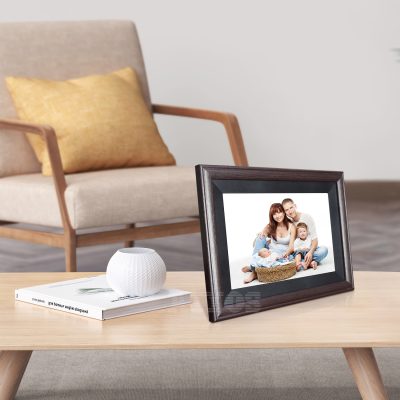 | | |
| --- | --- |
| Product name | High quality digital photo frame |
| Size | ≥10″ |
| Waterproof | IP65 |
| Function | wifi, Clock, Video Playback, MP3, bluetooth |
| Video format | RM/RMVB/AVI/MPG/MPEG/FLV/VOB/MP4/MKV |
| MOQ | 1 item |
| Frame Material | Acrylic |
| Installation | Desktop |
| WIFI | Support WIFI 802.11b/g/n |
| OSD Language | Multilingual |
| Audio format | MP3/MPEG1//PCM /AAC |
| Material | Metal Case + Toughened Glass Panel |
| Type | Modern, simple and stylish |
| Feature | even download photos |
Features of digital photo frame:
(1) The digital photo frame is a new type of photo frame that can directly display digital photos without printing out the photos.
(2) It adopts the outer frame (appearance) shape of a traditional ordinary photo frame. The middle photo part of the traditional ordinary photo frame is replaced with a liquid crystal display, equipped with power supply, storage media and other components, which can directly display (play) digital photos. At the same time, Different photos can be displayed (played) cyclically in the same photo frame, providing a better photo display platform and space for more and more digital photos and people who like photos.
Vertical digital photo frame
Vertical digital photo frame
(3) The appearance of the digital photo frame is the same as that of the traditional ordinary photo frame (of course, the size and style can also be varied as the traditional ordinary photo frame), but the digital photo frame does not need to print out the digital photo and then install it in the photo frame like the traditional ordinary photo frame. It can be displayed in the photo frame immediately by directly inserting the camera's memory card or directly copying the digital photo to the memory of the digital photo frame, and it can store and display (play) hundreds or even thousands of photos .
(4) The above three points introduce a single-function digital photo frame (that is, only digital photo display), in addition, there is a multi-functional digital photo frame, which can also play MP3/MP4/slide pictures in addition to displaying digital photos , Movies/videos/TV, you can also watch e-books, set alarms and calendars, and even download photos online, browse the web, etc.; different types of electronic photo frames are available for people with different needs to have more choices.